body content
About Protective Services Group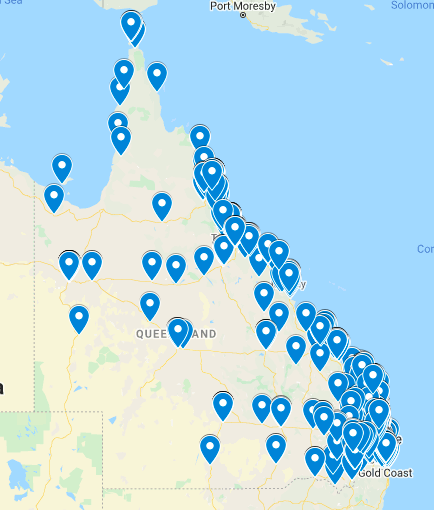 The Protective Services Group is a Queensland Police Service unit under the Security and Counter Terrorism Command, providing Queenslanders with efficient, effective and ethical protective security services. We have provided protective security services to the people and infrastructure of the Queensland Government for more than 60 years.
We protect important government infrastructure including schools, the Queensland Cultural Centre, Queensland Courts, Mineral House and 1 William Street, as well as government offices across the state on a fee-for-service basis. The Protective Services Group also conduct mobile patrols throughout the Brisbane, Logan and Moreton Bay areas and monitor electronic security alarms across the state. Where necessary, we do mobile patrols throughout the state through third party providers.
The Protective Services Group offer a wide range of security, technical and consultancy services and can provide a complete security solution for almost any situation. We also produce government identification cards for Queensland Government agencies and provide an array of useful general security information to ensure clients and the public are up-to-date with the security environment and available technology.
Our Values
Our values are truly at the core of who we are and what we do each and every day, as members of the Queensland Police Service.
Born from, and driven by ground-up consultation, feedback and workshops, our values of Integrity, Professionalism, Community and Respect and Fairness were introduced in late 2019 to guide us through the good times and the challenging times.
Integrity - Is in everything we do. We are honest, trustworthy and hold each other to a high standard.
Professionalism - Times are challenging but if we are professional in everything we do, our communities will continue to support us.
Community - We support each other and lend a hand to ensure we can respond to community needs as well as the needs of our policing community.
Respect and Fairness - We treat each other and our communities as we would like to be treated ourselves - with fairness, dignity and respect.
Our values are not just who we are and what we do; they're who I am and what I do.

Our Commitment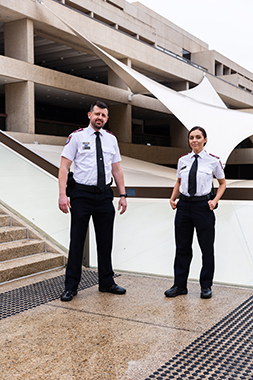 The Protective Services Group are committed to:
Providing fair, impartial and unbiased services;
Demonstrating courtesy, respect and professionalism in all that we do;
Developing a skilled and stable workforce;
Providing confidentiality where appropriate;
Measuring what we do and how well we do it;
Delivering our services professionally, ethically and with integrity;
Working in partnership with you to provide and promote protective security services;
Acknowledging and responding effectively and efficiently to your requests for service; and
Referring you to an appropriate agency if we cannot deal with your matter ourselves.